Looking for HP BI03XL Original Battery?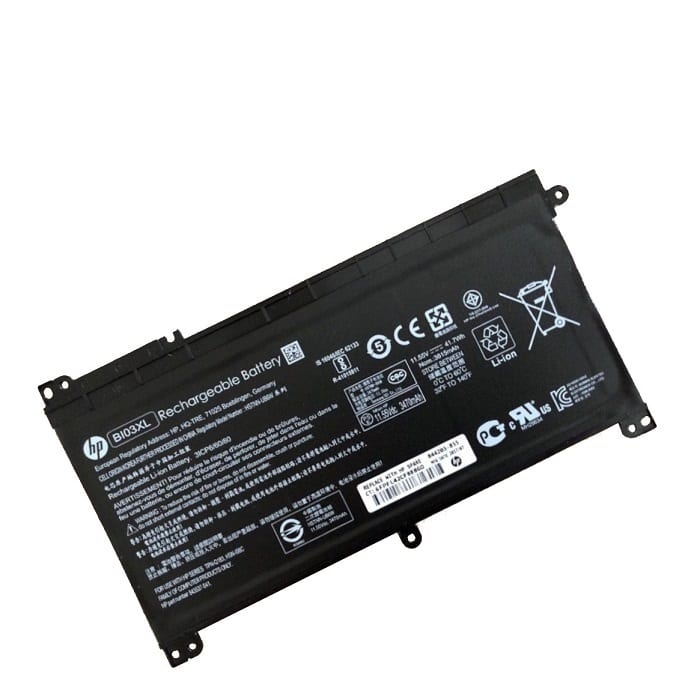 HP BI03XL Original Battery Replace The Following Part Number:
BI03XL
843537-541
843537-421
0N03XL
BI03041XL
844203-850

BI03041XL-PR
915486-855
844203-855
BIO3XL
B103XL

915230-421
ON03XL
ON03041XL-PR
HSTNN-LB7P
ON03041XL
TPN-W118
HP BI03XL Original Battery Fit With Following Models:
Pavilion X360 13-U001NA
Pavilion X360 13-U039TU
Pavilion X360 13-U040TU
Pavilion X360 13-U050TU
Pavilion X360 13-U100NC
Pavilion X360 13-U103NM

Pavilion X360 13-U103TU
Pavilion X360 13-U115TU
Pavilion X360 13-U117TU
Pavilion X360 13-U167NZ
Pavilion X360 13-U199NP

Stream 14-AX000NI
Stream 14-AX001NU
Stream 14-AX002NC
Stream 14-AX007NT
Stream 14-CB023NL
Stream 14-CB040NF
Stream 14-CB057SA

Stream 14-CB104NL
Stream 14-CB108NL
Stream 14-CB109CA
Stream 14-CB112DX
Stream 14-CB112WM
The HP Pavilion x360 M3-U000 Laptop Battery and have it delivered to your doorstep in less than 3 hours if you are in Nairobi and within 24hrs for those outside Nairobi. Laptop parts are your trusted and reliable online shop for all laptop parts for all your favorite brands.
Enjoy shopping online with fast delivery for all your purchases.