HP EliteBook 8460p Laptop Battery-CC06. Revolutionize Your Laptop Experience with This Battery.
Description.
Looking for a HP EliteBook 8460p Laptop Battery-CC06? We sell the best brand new battery at the most preferred price. Here is the right place! We provide the highest quality for your HP ELITEBOOK 8460P Battery for the lowest price with the highest level of service, for both wholesale and retail customers, all in a secure and convenient platform. Our product range includes replacement for most major brands, including Dell, Apple, Compaq, HP, IBM, Lenovo, Fujitsu, Gateway, Sony, and Toshiba.
LaptopParts takes pride in introducing the HP CC06 Laptop Battery, a true game-changer in the realm of laptop accessories. Elevate your computing experience to unprecedented heights with this high-performance, reliable power source. Our dedication to providing superior quality products shines through in the HP EliteBook 8460p Laptop Battery-CC06, ensuring your laptop never runs out of power when you need it the most.
Features
Best Service: There is no selling without service. We have dedicated customer service representatives who take the time to understand what you need and help you choose the best accessory for your device. 
Unparalleled Performance: Experience seamless multitasking and extended usage with the HP EliteBook 8460p Laptop Battery-CC06. Designed exclusively for HP laptops, it offers unparalleled performance, giving you the freedom to work, play, and create without interruptions.
Long-Lasting Power: Say goodbye to constant recharging hassles. The HP EliteBook 8460p Laptop Battery-CC06 boasts an impressive battery life, keeping your device powered up throughout your day. Whether you're working on a crucial project, streaming your favorite content, or engaging in resource-intensive tasks, this battery ensures you stay connected.
Reliable and Durable: At LaptopParts, quality is our top priority. The HP EliteBook 8460p Laptop Battery-CC06 undergoes rigorous testing to meet industry standards, guaranteeing reliability and durability. Rest easy, knowing your laptop is powered by a battery that can withstand the demands of your busy lifestyle.
Easy Installation: Say goodbye to complicated installations. The HP EliteBook 8460p Laptop Battery-CC06 is designed for effortless setup, allowing you to replace your old battery quickly and hassle-free. Our user-friendly guide ensures you can enjoy your upgraded laptop experience within minutes of receiving your new battery.
Environmentally Friendly: LaptopParts is committed to sustainability. The HP EliteBook 8460p Laptop Battery-CC06 is eco-friendly, manufactured with environmentally conscious practices. By choosing our product, you not only enhance your laptop's performance but also contribute to a greener planet.
Wide Range of Selection: From laptop screens, keyboards, and batteries to adapters, cooling fans, and motherboard components, our inventory boasts a diverse selection of replacement parts tailored to fit various HP Compaq Presario and Pavilion models. Whatever part you need, we've got you covered.
Affordability: We believe that quality shouldn't come at a hefty price. Our replacement parts are competitively priced, making them accessible to budget-conscious customers without compromising on performance or reliability. HP CC06 Laptop Battery Price in Nairobi Kenya is KSH 2,999.
Customer Satisfaction Guaranteed: We take immense pride in the satisfaction of our customers. LaptopParts offers exceptional customer service, ensuring you receive prompt assistance for any queries or concerns. Our dedicated team is always ready to assist you, making your shopping experience with us seamless and enjoyable.
Conclusion.
Upgrade your laptop with the HP EliteBook 8460p Laptop Battery-CC06 from LaptopParts today and discover a world of enhanced performance and reliability. Don't settle for mediocrity when you can experience excellence. Trust in the power of HP CC06 Laptop Battery and elevate your computing journey. Order now and redefine what's possible with your laptop

HP CC06 Laptop Battery; Replace The Following Part Number:
628367-221
628367-251
628367-321
628367-361
628368-241
628368-242
628368-251
628368-252

628368-321
628368-351
628368-352
628368-541
628368-542
628368-741
628369-221

628369-241
628369-321
628369-341
628369-421
628369-541
628370-241
628370-251
628370-321

628370-341
628370-421
628370-541
628664-001
628666-001
628668-001
628670-001
630918-541

630919-421
630919-541
631243-001
634087-001
658997-321
658997-421
658997-541
658997-542

BB09
CC03
CC06
CC06055
CC06062
CC06X
CC06XL
CC09
HP CC06 Laptop Battery Fits the Following Models: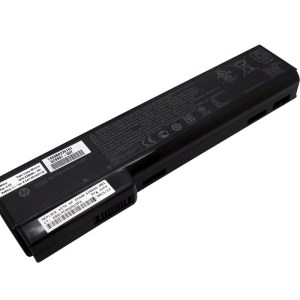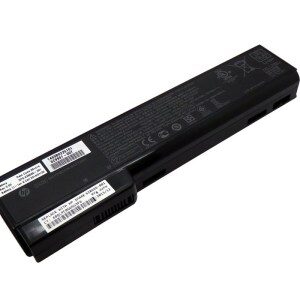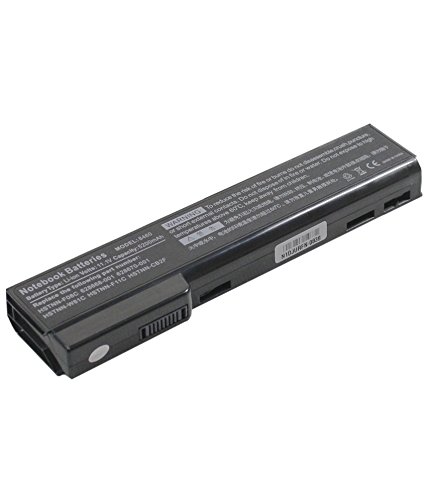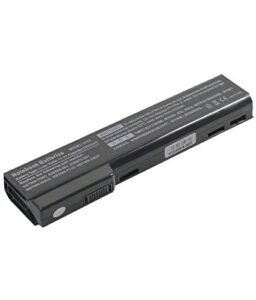 EliteBook 8460P
EliteBook 8460W
EliteBook 8470P
EliteBook 8470W
EliteBook 8560P

EliteBook 8570P
ProBook 6360B
ProBook 6360T
ProBook 6460B

ProBook 6470B
ProBook 6475B
ProBook 6560B
ProBook 6565B
ProBook 6570B
Buy thevHP ELITEBOOK 8460W Battery at laptoparts in Nairobi REVLON PLAZA  and have it delivered to your doorstep in less than 3 hours if you are in Nairobi and within 24hrs for those outside Nairobi. Laptop parts are your trusted and reliable online shop for all laptop parts for all your favorite brands. We have the best HP ELITEBOOK 8470W Battery Kenya added to you is 3 Months Warranty.