Looking for Dell Latitude 7390 7480 7490 Battery? Get it at Laptop Parts, the leading retail shop for all your laptop parts in Nairobi, Kenya
The Dell Latitude 7390 7480 7490 Battery is an amazing battery for a Dell laptop. Get it now from laptop parts, the best and most affordable retail shop for genuine laptop parts in Nairobi Kenya. Enjoy shopping online with fast delivery for all your purchase.
Dell Latitude 7390 7480 7490 Battery features a Battery Type of Li-Polymer, Voltage : 7.6V,Capacity : 7500mAh, Battery color : Black
Just order here , Buy With Confidence a Dell Latitude 7390 7480 7490 Battery:
High Quality: We believe that you will get the new highest quality batteries and adapters at the lowest prices. We continuously test many brands of laptop batteries and adapters to ensure that we get the best quality batteries and adapters for your laptop.
Low Price: As your see, most batteries and adapters have an up to 30% Discount. High Quality, Low Price, 100% Guarantee, Fast Shipping, No Sales Tax. Just order what you want.
Best Service: You want it, we got it. We have a dedicated team of customer service executives who will tell you what you want to know and give your the best shopping experience.
FEATURES.
Product Type: Dell Battery
Condition: Brand new Original high Quality battery
Voltage : 7.6V  |
Capacity :  7500mAh
Battery color : Black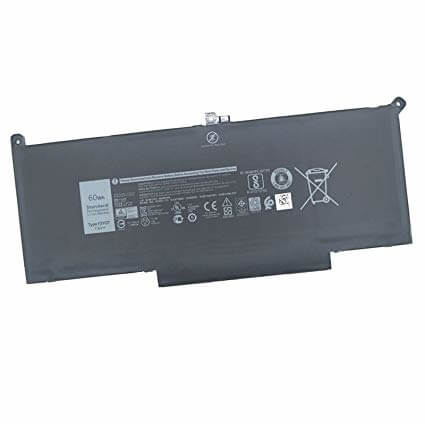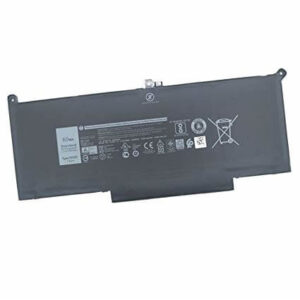 Compatible Dell Laptop Models
-Latitude 7480
–Latitude 7280
-Latitude 7490
-Latitude 7390
-Latitude 7380
-Latitude 7290
Compatible Dell Battery Part Number for Dell Latitude 7390 7480 7490 Battery
2X39G
DM3WC
KG7VF
V4940
MYJ96