LOOKING FOR DELL PX23Y REPLACEMENT LAPTOP BATTERY GET IT AT LAPTOP PARTS, THE LEADING RETAIL SHOP FOR ALL YOUR LAPTOP PARTS IN NAIROBI, KENYA
The Dell PX23Y Replacement Laptop Battery is an amazing battery for a Dell laptop. Get it now from Laptop Parts, the best and most affordable retail shop for genuine laptop parts in Nairobi, Kenya. Enjoy shopping online with fast delivery for all your purchases. Dell XPS 13-9360 Original Battery Nairobi features a Battery Voltage:7.6V. Capacity:60Wh, Battery Type: Li-poly. Condition: 100% good.
Dell PX23Y Replacement Laptop Battery Product Overview
High Quality: We only stock high-quality laptop parts – batteries, adapters, keyboards, name it. All our accessories are properly tested before we even stock them. You of course get your Dell PX23Y Replacement Laptop Battery Nairobi tested before you make a purchase, ensuring that you take home a battery that will serve you for the longest time possible (we look at some tips to take care of your Dell PX23Y Replacement Battery Kenya later on in this product listing).
Low Price: We offer you quality at an affordable price. It gets even better as we often have discounts on our products – to the tune of 30%! Check out our latest deals!
Best Service: There is no selling without service. We have dedicated customer service representatives who take the time to understand what you need and help you choose the best accessory for your device.
SPECIFICATIONS:
Condition :Replacement, Brand New
Type :Li-Polymer
Color :Black
Volt :7.6V
Cells :4 cells
Capacity :60Wh
Size :*mm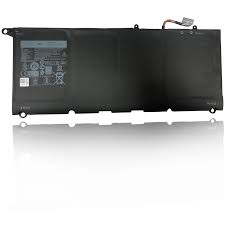 Dell PX23Y Replacement Laptop Battery Replace The Following Part Number:
0PW23Y
PW23Y
TP1GT
RNP72
OTP1GT
ORNP72
Dell PX23Y Replacement Laptop Battery Fit With Following Models:
XPS 13 9360
XPS 13 9360-3591SLV
XPS 13-9360
XPS 13-9360-D1505G

XPS 13-9360-D1509
XPS 13-9360-D1605G
XPS 13-9360-D1605T
XPS 13-9360-D1609G