HP Compaq CQ56 Laptop Battery Power Up Your HP Compaq CQ56 Laptop with our Affordable and Durable Laptop Batteries.
Are you tired of your HP Compaq CQ56 laptop dying on you in the middle of important tasks? Look no further! Our  HP Compaq CQ56 Laptop Battery is designed to provide you with reliable, long-lasting power at an unbeatable price. With our extensive selection of high-quality batteries, finding the perfect match for your laptop has never been easier.
SPECIFICATIONS: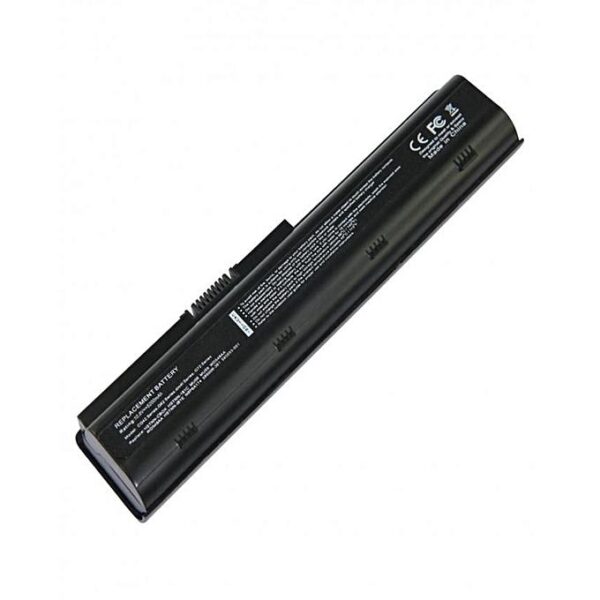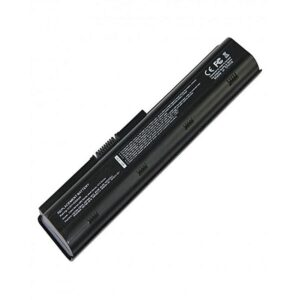 Affordable Excellence: At our online store, we understand the importance of affordability without compromising quality. Our HP Compaq CQ56 Laptop Batteries are not only budget-friendly but also engineered to meet or exceed the original manufacturer's specifications, ensuring optimal performance for your laptop.HP Compaq CQ56 Laptop Battery price in Nairobi Kenya is KSH 2,499.
Exceptional Quality: Our replacement parts are crafted with precision and manufactured using top-grade materials, ensuring durability, longevity, and superior performance. We guarantee parts that meet or exceed OEM standards, providing you with the reliability you can trust.
Wide Range of Selection: We take pride in offering a wide range of options to cater to your specific needs. Whether you need a standard battery for everyday use or a high-capacity battery for extended usage, we have you covered. Our selection includes genuine HP Compaq CQ56 Laptop Batteries as well as compatible alternatives, all rigorously tested to guarantee compatibility and longevity.
Reliability at Its Core: Reliability is the cornerstone of our HP Compaq CQ56 Laptop Battery collection. Each battery undergoes rigorous testing to meet stringent quality standards, promising unparalleled reliability and performance. We prioritize your satisfaction, and our commitment to providing reliable power solutions reflects in the durability and consistency of our batteries. Rest assured, your laptop will experience uninterrupted power, allowing you to work, study, or entertain yourself without any hindrance.
Easy Installation: Worried about complicated installation processes? Fret not! Our HP Compaq CQ56 Laptop Batteries are designed for easy installation, allowing you to replace your old battery effortlessly. No technical expertise required – simply snap it in, and you're good to go!
Customer Satisfaction Guaranteed: Customer satisfaction is our top priority. We are dedicated to providing exceptional products and excellent customer service. With our prompt shipping and hassle-free return policy, you can shop with confidence, knowing that your satisfaction is guaranteed.
Fast and Secure Shipping: We understand the urgency of getting your laptop back up and running. That's why we offer fast and secure shipping options, ensuring your replacement parts reach you promptly and in pristine condition. The best laptop dealer in Nairobi Kenya.(delivered to your doorstep in less than 3 hours if you are in Nairobi and within 24hrs for those outside Nairobi.)
Conclusion:In conclusion, the HP Compaq CQ56 Laptop Battery at LaptopParts empowers your laptop experience with its unbeatable combination of affordability, diverse selection, reliability, and top-notch performance. Say goodbye to power woes and hello to uninterrupted productivity. Choose our HP Compaq CQ56 Laptop Battery and elevate your laptop usage to new heights. Embrace the future of efficient computing with a battery that understands your needs and delivers beyond expectations. Experience the difference today.
HP Compaq CQ56 Laptop Battery Replace The Following Part Number:
586006-321
586006-361
586006-761
586007-141
586007-541
HSTNN-I84C
HSTNN-IB0N

586007-851
586028-321
586028-341
588178-141
593550-001
593553-001

593554-001
593562-001
HSTNN-178C
HSTNN-179C
HSTNN-CB0W
HSTNN-CB0X

HSTNN-CBOW
HSTNN-F01C
HSTNN-F02C
HSTNN-I78C
HSTNN-I79C
HSTNN-I81C
HSTNN-I83C
HP Compaq CQ56 Laptop Battery Fit With Following Models:
Presario CQ42-200
Presario CQ42-300
Presario CQ42-400
Presario CQ43
Presario CQ43-300
Presario CQ56

Presario CQ56-100
Presario CQ56-200
Presario CQ56z
Presario CQ57
Presario CQ62

Presario CQ62-200
Presario CQ62-300
Presario CQ62-400
Presario CQ62-a00

Presario CQ62z
Presario CQ72
Presario CQ630
2000 Notebook PC
430 Notebook PC