Enhance Your Laptop's Performance with HP COMPAQ PRESARIO CQ62 LAPTOP BATTERY.
 

Description.

Welcome to LaptopParts, your one-stop destination for high-quality laptop components and accessories. If you're searching for a reliable power source to breathe new life into your HP CQ62 laptop, look no further.

Our HP COMPAQ PRESARIO CQ62 LAPTOP BATTERY is designed to provide long-lasting power, ensuring your laptop stays up and running whenever you need it.

Say goodbye to frustrating interruptions and low battery warnings; with our original laptop battery, you can experience uninterrupted computing for hours on end.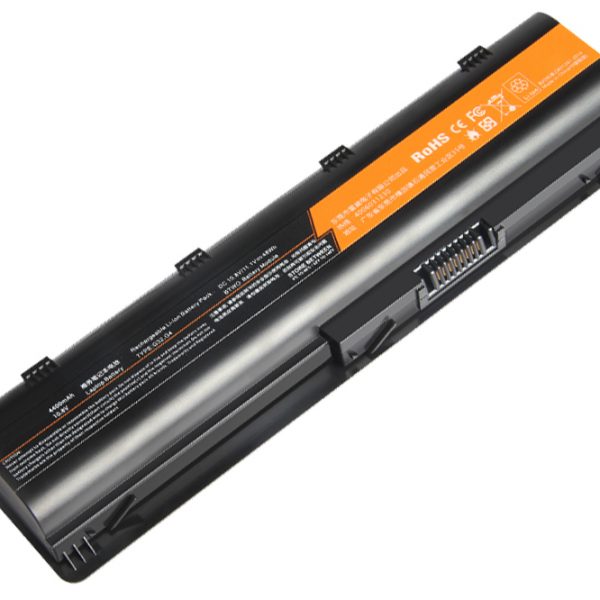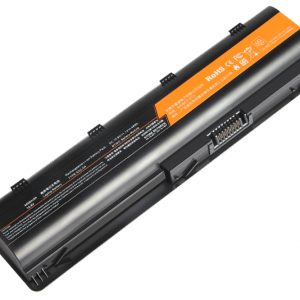 Product Features:
1. Exceptional Compatibility: Our HP COMPAQ PRESARIO CQ62 LAPTOP BATTERY is meticulously engineered to perfectly fit your HP CQ62 laptop model. Designed with precision, this battery seamlessly integrates with your device, ensuring a secure and hassle-free installation process.
2. Extended Battery Life: Tired of constantly searching for power outlets?
With our original laptop battery, you can enjoy extended usage without worrying about running out of charge. Its high-capacity design allows you to work, play, or stream content for hours, making it ideal for both professionals and students who are always on the go.
3. Reliable Performance: Equipped with advanced lithium-ion technology and a capacity of 4400mAh, our HP COMPAQ PRESARIO CQ62 LAPTOP BATTERY delivers consistent and reliable performance.
Whether you're tackling complex work tasks, gaming, or simply browsing the web, you can trust this battery to provide a stable power supply throughout your usage.
4. Quality Assurance: At LaptopParts, we prioritize quality and customer satisfaction above all else. Our HP COMPAQ PRESARIO CQ62 LAPTOP BATTERY undergoes rigorous testing to meet industry standards.
Rest assured that you're investing in a genuine product that will enhance your laptop's performance and longevity. We also provide a 3 months limited warranty.
5. Easy to Install: No technical expertise? No problem! Installing our HP COMPAQ PRESARIO CQ62 LAPTOP BATTERY is incredibly easy and user-friendly. With clear instructions provided, you can effortlessly replace your old battery, giving your laptop a new lease on life within minutes.
6.Exceptional Customer Support: At laptopparts, customer satisfaction is our top priority. Our dedicated support team is available to assist you with any queries or concerns. Feel free to contact us (0700109999) for expert advice and assistance.
7.Wide Range of Selection: From laptop screens, keyboards, and batteries to adapters, cooling fans, and motherboard components, our inventory boasts a diverse selection of replacement parts tailored to fit various HP models. Whatever part you need, we've got you covered.
8.Affordability: We believe that quality shouldn't come at a hefty price. Our replacement parts are competitively priced, making them accessible to budget-conscious customers without compromising on performance or reliability.
Our HP COMPAQ PRESARIO CQ62 LAPTOP BATTERY price in Nairobi Kenya is KSH 3,499.
Conclusion:
Upgrade your HP CQ62 laptop with our Original Laptop Battery and experience a significant boost in performance and convenience. Bid farewell to battery woes and embrace uninterrupted computing with our high-quality, reliable, and compatible battery solution.
Don't compromise on your laptop's performance – choose the best with LaptopParts.
Ensure your HP CQ62 laptop keeps up with your demands; order your HP CQ62 Original Laptop Battery now and enjoy a seamless computing experience every time!
 HP COMPAQ PRESARIO CQ62 LAPTOP BATTERY Replace The Following Part Number:
586006-321
586006-361
586007-121
586007-141
586007-541

586007-851
586028-321
586028-341
588178-141
593550-001
593553-001

593554-001
593562-001
HSTNN-178C
HSTNN-179C
HSTNN-CB0W
HSTNN-CB0X

HSTNN-CBOW
HSTNN-F01C
HSTNN-F02C
HSTNN-I78C
HSTNN-I79C
HSTNN-I81C

HSTNN-I83C
HSTNN-I84C
HSTNN-IB0N
HSTNN-IB0W
HSTNN-IB0X
HSTNN-IB1E
 HP COMPAQ PRESARIO CQ62 LAPTOP BATTERY Fit With Following Models:
Presario CQ32
Presario CQ42
Presario CQ42-200
Presario CQ42-300
Presario CQ42-400
Presario CQ43

Presario CQ43-300
Presario CQ56
Presario CQ56-100
Presario CQ56-200
Presario CQ56z
Presario CQ57

Presario CQ62
Presario CQ62-100
Presario CQ62-200
Presario CQ62-300
Presario CQ62-400

Presario CQ62-a00
Presario CQ62z
Presario CQ72
Presario CQ630

430 Notebook PC
431 Notebook PC
435 Notebook PC
436 Notebook PC
630 Notebook PC
Get your HP CQ62 Original Laptop battery in Kenya and have it delivered to your doorstep in less than 3 hours if you are in Nairobi and within 24hrs for those outside Nairobi.
Laptop parts are your trusted and reliable online shop for all laptop parts for all your favorite brands. We have the best replacement HP Battery price in Kenya.