Looking for an HP SMO3XL Laptop Battery? Get it at Laptop Parts, the leading retail shop for all your laptop parts in Nairobi, Kenya
The HP SMO3XL Laptop Battery is an amazing battery for an apple  laptop. Get it now from laptop parts, the best and most affordable retail shop for genuine laptop parts in Nairobi Kenya. Enjoy shopping online with fast delivery for all your purchase.
HP SMO3XL Laptop Battery Nairobi features a Battery type: Li-ion; Voltage: 11.4V; Capacity: 48Wh/4050mAh; Cells: 4-cell.
Why Buy the HP SMO3XL Laptop Battery from Laptop Parts?
High Quality: We only stock high-quality laptop parts – batteries, adapters, keyboards, name it. All our accessories are properly tested before we even stock them.
We ensure that your HP SMO3XL Laptop Battery Nairobi is tested before you make a purchase, ensuring that you take home a battery that will serve you for the longest time possible (we look at some tips to take care of your HP SMO3XL Laptop Battery Nairobi later on in this product listing).
Low Price: We offer you quality at an affordable price. It gets even better as we often have discounts on our products–to the tune of 30%! Check out our latest deals!
Best Service: There is no selling without service. We have dedicated customer service representatives who take the time to understand what you need and help you choose the best HP SMO3XL Laptop Battery for your device.
SPECIFIFCATIONS: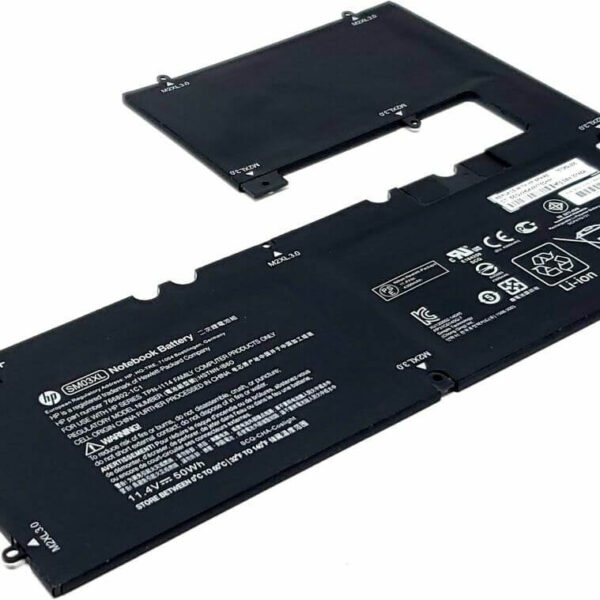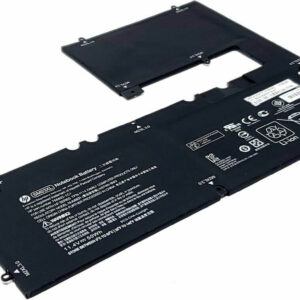 Condition: Replacement, Brand New
Voltage: 11.4V
Capacity: 50Wh
Number of Cells: 3 cells
Cell Type: Li-Polymer
Color: Black
Size: 278.80X204.40X3.80mm(L x W x H)
HP SMO3XL Laptop Battery compatible HP Battery Part Number
SM03XL
SM03050XL-PL
766802-121
767069-005
HSTNN-IB60
SM03050XL
767069-006
HSTNN-IB6O
Compatible HP Laptop Model Name
Envy X2 15-C011NW
Envy X2 15-C001TU
Envy X2 15-C001NF
Envy X2 15-C010NG
Envy X2 15-C017LA
Envy X2 15-C000NA
Envy X2 15-C011DX
Envy X2 15-C001DX
Envy X2 15-C000NG
Envy X2 15-C001NS
Envy X2 15-C101DX
Envy X2 15-C020ND
Envy X2 15-C000ND
Good Tips For Getting Maximum Shelf Life For Your Replacement HP Battery:
If you want your HP SMO3XL Laptop Battery to last long and serve you for at least 2 years, the following are some recommendations to follow to get the best out of your HP Battery (more information in this guide)
Once you buy your new HP SMO3XL Laptop Battery Nairobi, ensure that you charge it for at least 24 hours. This way, you are sure that your Sony Battery gets fully charged. Don't discharge your new battery for the first 24 hours.
Avoid overheating. Storing your laptop in high temperatures will degrade your HP SMO3XL Laptop Battery Nairobi. Do not carry your laptop in a backpack without shutting it down, for example. If you do this every day, in 3 months, it will lose 20 to 30% of its overall charge cycles.
Do not use your laptop in the sun. Excessive heat will cause reactions inside the HP SMO3XL Laptop Battery , Nairobi that will cause it to wear out faster and eventually damage it.
Close apps that are draining your power. To see these apps, go to the search bar at the bottom (the one with the windows logo) and type 'apps affecting your HP Battery life. Close the apps that are draining your battery Nairobi power. This way, your battery does not drain fast, and you have fewer chances of overcharging it.
Once in a while, allow your HP SMO3XL Laptop Battery Kenya to discharge to 0%. This allows it to recalibrate the 'battery remaining feature' that shows you an estimate of how long the power that you have can last you.
Keep your battery charged between 40 and 80%. If you charge it to 100%, then don't leave it plugged in, especially overnight.
Get your HP SMO3XL Laptop Battery Kenya and have it delivered to your doorstep in less than 3 hours if you are in Nairobi and within 24hrs for those outside Nairobi. Laptop parts are your trusted and reliable online shop for all laptop parts for all your favorite brands. We have the best replacement HP Battery price in Kenya.