LENOVO G480 Battery | High Quality 7200 mAh LENOVO G485 Battery
Elevate your Lenovo G480 experience with a battery that matches your enthusiasm and keeps up with your vibrant lifestyle. Stay charged, stay connected, and keep rocking on with the Lenovo G480 Battery – your ultimate partner in power!
Unmatched Power and Endurance Imagine a battery that doesn't just power up your device but also keeps up with your vibrant lifestyle. The Lenovo G480 battery is here to make sure you stay charged and connected wherever life takes you. Whether you're tackling assignments, binge-watching your favorite series, or creating digital masterpieces, this battery has got your back.
Long-Lasting Performance Bid farewell to frequent charging breaks. With the Lenovo G480 battery, you can enjoy extended usage without worrying about running out of power. It's designed to keep you going throughout the day, ensuring you never miss a beat, a deadline, or a memorable moment.
Fast and Efficient Charging In the fast-paced world we live in, every minute counts. The Lenovo G480 battery understands this, offering you swift charging capabilities. Plug in, take a short break, and voila! You're ready to conquer the day again.
Built for Convenience Changing batteries should be a breeze, and Lenovo understands that. The G480 battery is crafted for easy installation, allowing you to swap batteries effortlessly. It's like giving your laptop a quick energy boost, enabling you to get back to what you love doing in no time.
Reliable and Trustworthy Lenovo is renowned for its reliability, and the G480 battery is no exception. You can trust it to power your device consistently, providing a stable and secure energy source. It's not just a battery; it's a promise of unwavering support for your digital adventures.
We provide the highest quality LENOVO Y580 Battery for the lowest price with the highest level of service, all in a secure and convenient platform.
LENOVO G485 Battery Features: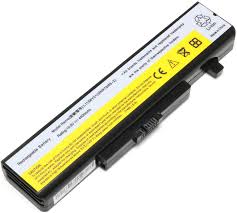 LENOVO G480 Battery Replaces The Following Part Number:
| | | |
| --- | --- | --- |
| 45N1042 | L11L6F01 | L11N6Y01 |
| 45N1043 | L11L6R01 | L11P6R01 |
| 45N1048 | L11L6Y01 | L11S6F01 |
| 45N1049 | L11M6Y01 | L11S6Y01 |
| L1036F01 | L11N6R01 | |
LENOVO G480 Battery Fits with the Following Models:
| | | | |
| --- | --- | --- | --- |
| IdeaPad B480 | IdeaPad G480A | IdeaPad G580AM | IdeaPad Y480 |
| IdeaPad B485 | IdeaPad G485 | IdeaPad G585 | IdeaPad Y480A |
| IdeaPad B580 | IdeaPad G485A | IdeaPad G780 | IdeaPad Y480M |
| IdeaPad B585 | IdeaPad G485G | IdeaPad V480 | IdeaPad Y480N |
| IdeaPad G480 | IdeaPad G580 | IdeaPad V580 | IdeaPad Y480P |
| IdeaPad Y485 | IdeaPad Y485P | IdeaPad Y580N | IdeaPad Z380 |
| IdeaPad Y485N | IdeaPad Y580 | IdeaPad Y580NT | IdeaPad Z480 |
| IdeaPad Z485 | IdeaPad Z580 | IdeaPad Z585 | ThinkPad Edge E530 |
| ThinkPad Edge E535 | | | |
Get LENOVO g480 Battery and have it delivered to your doorstep in less than 3 hours if you are in Nairobi and within 24hrs for those outside Nairobi. Laptop parts are your trusted and reliable online shop for all laptop parts for all your favorite brands. We have the best replacement LENOVO G480 Battery price in Kenya.