HP EliteBook 8560P Laptop Battery.
Looking for a HP EliteBook 8560P Laptop Battery at the best price? Look no further! At Laptop Parts, we provide the highest quality HP EliteBook 8560P Laptop Battery for the lowest price with the highest level of service, all in a secure and convenient platform. we are the best retail and wholesale shop, located at Revlon Plaza Nairobi.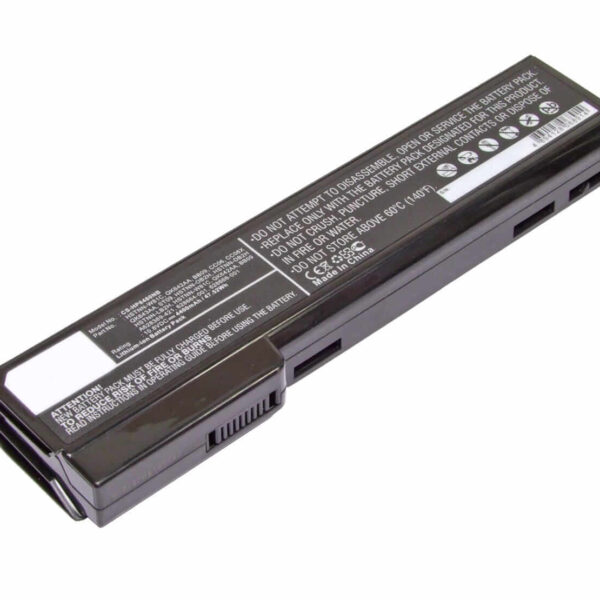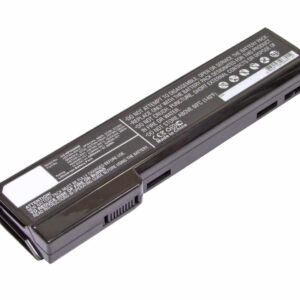 DESCRIPTION:
Empower Your HP EliteBook 8560P with Our High-Performance Laptop Battery: Unmatched Durability and Longevity.
Why Choose Our HP EliteBook 8560P Laptop Battery:
Exceptional Performance: Our HP EliteBook 8560P laptop batteries are crafted using advanced technology, ensuring exceptional performance and seamless compatibility with your device. Experience uninterrupted usage and reliability like never before.
Extended Battery Life: Designed to deliver an extended battery life, our replacement batteries allow you to work, create, and entertain without worrying about constant recharging. Enjoy the freedom of a longer-lasting battery, enhancing your productivity on the go.
Premium Quality: Quality is our top priority. Our HP EliteBook 8560P laptop batteries are made from high-grade materials, guaranteeing durability and resilience. Each battery undergoes rigorous testing to meet industry standards, ensuring you receive a product of superior quality.
Easy Installation: Say goodbye to complicated installations. Our replacement batteries are designed for effortless installation, allowing you to replace your old battery quickly. Step-by-step instructions are included, ensuring a smooth and straightforward process.We offer free battery installation when you buy from us.
Environmentally Friendly: We care about the environment. Our laptop batteries are eco-friendly, constructed with materials that have minimal impact on the planet. By choosing our replacement battery, you contribute to a greener future.
Responsive Customer Support: Have questions or concerns? Our dedicated customer support team is available to assist you. We offer responsive and knowledgeable support, ensuring you have a satisfying shopping experience from start to finish.      Email:  info@laptopparts.co.ke
Phone:  +254-700-109-999.
Whatsapp:  +254-731-666-027.
Affordability: We believe that quality shouldn't come at a hefty price. Our replacement parts are competitively priced, making them accessible to budget-conscious customers without compromising on performance or reliability. HP EliteBook 8560P Laptop Battery price in Nairobi Kenya is KSH 2,499.
Fast and Secure Shipping: We understand the urgency of getting your laptop back up and running. That's why we offer fast and secure shipping options, ensuring your replacement parts reach you promptly and in pristine condition. for those within NAirobi we deliver in less than 3 hours and for those who are outside Nairobi we deliver within 24 hours.
Optimize Your Laptop Experience:
Revitalize your HP EliteBook 8560P with our high-performance replacement battery. Experience the freedom of extended usage, enhanced productivity, and reliable power supply. Whether you're a professional, student, or casual user, our replacement battery is the key to optimizing your laptop experience.
HP EliteBook 8560P Laptop Battery Replace The Following Part Number:
628367-221
628367-251
628367-361
628368-241
628368-242

628368-251
628368-252
628368-321
628368-351
628368-352

628368-421
628368-541
628368-542
628368-741
628369-221
628369-241
628369-321

628369-341
628369-421
628369-541
628370-241
628370-251
628370-321
HP EliteBook 8560P Laptop Battery Fit With Following Models:
EliteBook 8460P
EliteBook 8460W
EliteBook 8470P
EliteBook 8470W

EliteBook 8560P
EliteBook 8570P
ProBook 6360B
ProBook 6360T
ProBook 6460B

ProBook 6470B
ProBook 6475B
ProBook 6560B
ProBook 6565B
ProBook 6570B
Get The HP EliteBook 8560P Laptop Battery in Nairobi and have it delivered to your doorstep in less than 3 hours if you are in Nairobi and within 24hrs for those outside Nairobi. Laptop parts are your trusted and reliable online shop for all laptop parts for all your favorite brands. HP EliteBook 8560P Laptop Battery price in Nairobi is KSH 2,499.