The HP Envy x360 15 Laptop Battery-MB04XL.
The HP Envy x360 15 Laptop Battery-MB04XL is amazing, with some of the best features for middle-range laptops. Get it now from Laptop Parts, the best and most affordable retail shop for genuine laptop parts in Nairobi Kenya.
Welcome to the world of seamless computing with the HP Envy x360 15 Laptop Battery-MB04XL If you're a tech enthusiast, a creative professional, or just someone who values the power of a reliable laptop, this sleek marvel is designed just for you. Imagine having the freedom to work, play, and create without constantly worrying about your laptop's battery life. With the HP Envy x360 15 Laptop Battery-MB04XL, that dream becomes a delightful reality.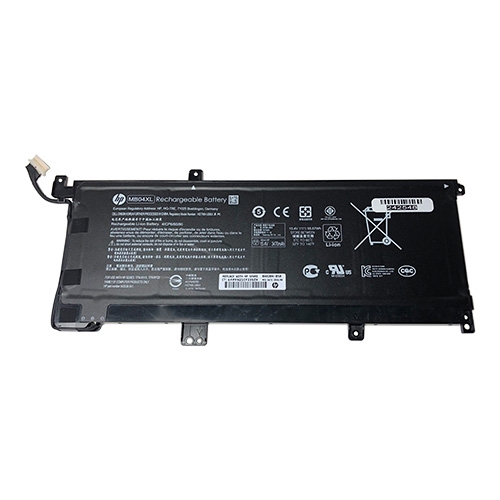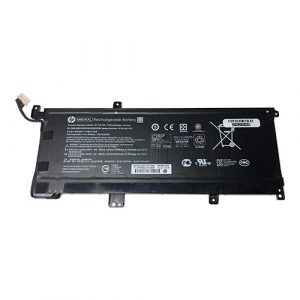 Power That Keeps Up with You
Picture this: you're engrossed in editing your latest video masterpiece or working on a complex spreadsheet, and suddenly your laptop warns you about low battery. Fret not. The HP Envy x360 15 Laptop Battery-MB04XL is engineered to keep up with your pace. Its high-capacity battery ensures extended usage, letting you dive into your tasks without the nagging fear of running out of power.
Efficiency Redefined
What makes this laptop battery truly outstanding is its efficiency. It not only delivers a long-lasting charge but also charges up swiftly, minimizing your downtime. Whether you're a student rushing between classes, a professional working on tight deadlines, or a casual user enjoying a Netflix binge, the HP Envy x360 15 Laptop Battery-MB04XL ensures that you stay connected and productive throughout the day.
Built for Performance
The HP Envy x360 15 Laptop Battery-MB04XL is not just about longevity; it's also about delivering optimal performance. It's designed to complement the laptop's powerful hardware, ensuring seamless multitasking, smooth application launches, and responsive performance. Experience the joy of working on a laptop that doesn't just meet your expectations but exceeds them.
Durable and Reliable
Quality matters, especially when it comes to laptop batteries. The HP Envy x360 15 Laptop Battery-MB04XL is built to last, providing you with a reliable power source for the long haul. Say goodbye to frequent replacements and hello to a durable companion that stands the test of time. You can trust this battery to support your laptop through countless work projects, creative endeavors, and entertainment sessions.
Smart Design, Smart Charging
In addition to its impressive power and longevity, the HP Envy x360 15 Laptop Battery-MB04XL features smart charging technology. This intelligent system ensures that your battery is charged optimally, enhancing its overall lifespan. With this feature, you not only enjoy long hours of usage but also prolong the longevity of your battery, saving you money in the long run.
Environmentally Friendly
Caring for the environment is everyone's responsibility, and HP takes this commitment seriously. The HP Envy x360 15-AQ001NX Laptop Battery is designed with eco-friendly materials and energy-efficient technologies. By choosing this laptop, you're not only enhancing your own computing experience but also contributing to a greener planet.
Conclusion: Your Perfect Companion
In conclusion, the HP Envy x360 15 Laptop Battery-MB04XL is more than just a power source; it's your perfect companion in the digital world. With its long-lasting charge, efficient performance, durability, smart design, and eco-friendly features, it stands out as a testament to HP's dedication to excellence. Say hello to uninterrupted creativity, productivity, and entertainment – all made possible by the reliable and powerful HP Envy x360 15-AQ001NX Laptop Battery. Embrace the freedom to explore, create, and connect, and let your imagination soar to new heights with this remarkable device.
HP Envy x360 15 Laptop Battery-MB04XL
Capacity: High-capacity for extended usage
Charging Speed: Swift and efficient
Performance: Optimized for seamless multitasking
Durability: Built to last, reliable power source
Smart Charging: Prolongs battery lifespan
Environment: Eco-friendly materials and energy-efficient
Conclusion: Your perfect digital companion
hp-envy-x360-15-aq001nx-laptop-battery
HP Envy x360 15 Laptop Battery-MB04XL Compatible Laptop Models:
M6-AQ000
M6-AQ005DX
M6-AQ103DX
M6- AQ105DX
M6-AR004DX
M6-AQ103DX
15-aq155nr

15-AQ000
15-AQ100
15-AR000
15- aq005na
15-aq100
15-aq101ng
15-aq150nz

15-aq102ng
15-aq103ng
15-aq104ng
15-aq105ng
15-aq106ng
15-aq173cl
15-aq294cl
15-aq123ca

15-aq193ms
15- aq004ur
15-aq118ca
15-aq210nr
15-aq267cl
15-aq273cl
15-aq292cl
15-aq293ms
Fit Models:
843538-541,
844204-850,
844204-855,

MBO4XL,
TPN-W119,
TPN-W120
Get your Original HP MB04XL Laptop Battery and have it delivered to your doorstep in less than 3 hours if you are in Nairobi and within 24hrs for those outside Nairobi. Laptop parts are your trusted and reliable online shop for all laptop parts for all your favorite brands.
We have the best HP MB04XL Laptop Battery. Added to you is a 3 Months warranty.