Turbocharge Your Laptop Performance with the 256GB SSD KingSpec Msata-NGFF – Unleash Speed and Affordability.
Meta Description:
Elevate your laptop's speed and storage with our cutting-edge 256GB SSD KingSpec Msata-NGFF – the powerhouse your device deserves. Crafted for seamless performance and affordability, our wide selection ensures you find the perfect match for your laptop at LaptopParts. Say goodbye to sluggish load times and embrace the lightning-fast data access that only our Msata-NGFF SSD can provide.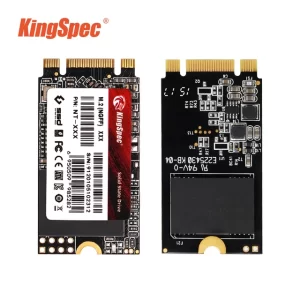 Unmatched Affordability:
We understand the value of your investment, and that's why our 256GB SSD KingSpec Msata-NGFF stands out not only for its exceptional performance but also for its unbeatable affordability. Upgrade your laptop without breaking the bank, and experience a significant boost in speed and efficiency. 256GB SSD Price in Kenya is KSH 2,999
Power-Packed Performance:
Unlock the true potential of your laptop with the sheer power and speed of our 256GB SSD KingSpec Msata-NGFF. Say farewell to lag and hello to swift boot times, rapid file transfers, and seamless multitasking. Whether you're a gamer, professional, or casual user, our SSD ensures a smoother, more responsive computing experience.
Wide Range of Selection:
At LaptopParts, we believe in providing choices that cater to every user's needs. Our extensive range of 256GB SSD KingSpec Msata-NGFF options ensures compatibility with various laptop models. Finding the perfect fit for your device has never been easier, making the upgrade process hassle-free and enjoyable.
Unrivaled Durability:
Investing in the 256GB SSD KingSpec Msata-NGFF from LaptopParts means investing in a storage solution built to last. Our SSD is engineered with durability in mind, ensuring it can withstand the rigors of everyday use. This robust design not only secures your data but also extends the lifespan of your laptop, providing peace of mind for the long haul.
Seamless Integration:
Upgrading to our 256GB SSD KingSpec Msata-NGFF is a breeze, thanks to its seamless integration into a variety of laptop models. The hassle-free installation process allows even the most novice users to enhance their device's performance effortlessly. Elevate your laptop's capabilities without the need for professional assistance – our SSD is designed for user-friendly upgrades.
Energy Efficiency:
Beyond speed and reliability, our 256GB SSD KingSpec Msata-NGFF is optimized for energy efficiency. Experience improved battery life and lower power consumption, ensuring that your laptop remains efficient even during prolonged use. This thoughtful design not only benefits your device but also contributes to a more eco-friendly computing experience.
Industry-Leading Warranty:
We stand behind the quality and performance of our 256GB SSD Msata-NGFF with an industry-leading warranty. LaptopParts is dedicated to customer satisfaction, and our warranty ensures that you can confidently make the leap to superior storage without concerns about potential issues. Experience the reliability of our product with the added assurance of comprehensive warranty coverage.
Expert Customer Support:
Navigating the world of SSD upgrades might raise questions, and that's where our expert customer support team comes into play. At LaptopParts, we prioritize your experience, and our knowledgeable support staff is ready to assist you with any inquiries. Whether you need guidance on compatibility or installation tips, we're here to ensure your upgrade process is smooth and stress-free.
Transformative Upgrade Experience:
Revolutionize your laptop's performance with the transformative upgrade experience offered by our 256GB SSD KingSpec Msata-NGFF. Beyond just boosting speed and storage, our SSD enhances your overall computing experience, making tasks smoother, applications more responsive, and your laptop more enjoyable to use. Elevate your digital lifestyle with the simple yet profound impact of our cutting-edge storage solution.
Upgrade to the 256GB SSD KingSpec Msata-NGFF from LaptopParts today and embrace a new era of laptop performance – where durability, affordability, and expert support converge to redefine your computing experience. Join countless satisfied customers who have experienced the power of our SSD upgrades. Don't settle for mediocrity; choose excellence with LaptopParts.
Key Features:
Explore the remarkable features that set our 256GB SSD KingSpec Msata-NGFF apart:
| Feature | Description |
| --- | --- |
| Capacity | 256GB of high-speed storage for ample data accommodation |
| Form Factor | Msata-NGFF for compatibility with various laptops |
| Speed | Lightning-fast data access for quicker performance |
| Reliability | Robust design for durability and consistent reliability |
| Affordability | Budget-friendly without compromising on quality |
| Compatibility | Wide range of laptop compatibility for versatile use |
| Easy Installation | DIY-friendly upgrade with straightforward installation |
Why Choose LaptopParts?
Choosing LaptopParts for your 256GB SSD KingSpec Msata-NGFF upgrade means choosing excellence, reliability, and affordability. Our commitment to providing top-notch products ensures your satisfaction, backed by a team dedicated to delivering an unparalleled customer experience.
Upgrade your laptop today with the 256GB SSD Msata-NGFF from LaptopParts – where speed meets affordability, and choice meets performance. Transform your computing experience with a simple yet powerful upgrade that makes a world of difference. Explore our selection now and propel your laptop into a new era of speed and efficiency.