Dell Latitude D600 Battery
Looking for a Dell Latitude D600 Laptop Battery  at the best price? Look no further! At Laptop Parts, we provide the highest quality Dell Latitude D600 Laptop Battery for the lowest price with the highest level of service, all in a secure and convenient platform.
Our product range includes replacement Notebook battery, Dell batteries,  and AC adapters for most major brands, including Dell, Apple, HP, IBM, Lenovo, Fujitsu, Gateway, Sony, and Toshiba.
Why Buy the Dell battery Nairobi from Laptop Parts?
High Quality: We only stock high-quality laptop parts – batteries, adapters, keyboards, name it. All our accessories are properly tested before we even stock them.
You of course get your Dell Latitude D600 Battery Nairobi tested before you make a purchase, ensuring that you take home a battery that will serve you for the longest time possible (we look at some tips to take care of your Dell Latitude D600 Battery Kenya later on in this product listing).
Low Price: We offer you quality at an affordable price. It gets even better as we often have discounts on our products – to the tune of 30%! Check out our latest deals!
Best Service: There is no selling without service. We have dedicated customer service representatives who take the time to understand what you need and help you choose the best accessory for your device. 
Specifications: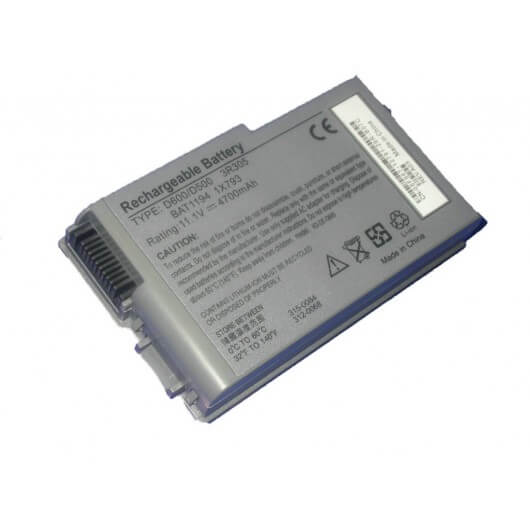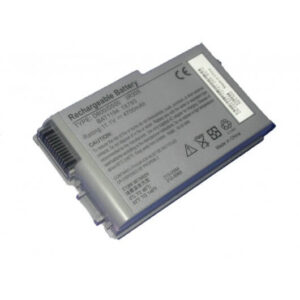 | | |
| --- | --- |
| Type: | Li-Ion |
| Capacity: | 4400 mAh |
| Volt: | 11.1 V |
| Size: | 127.40 x 77.40 x 19.40 mm |
| Color: | Gray |
Dell D600 Laptop Battery Fit With Following Models:
Inspiron 500m
Inspiron 510m
Inspiron 600m
Latitude D500
Latitude D505
Latitude D510
Latitude D520
Latitude D600
Latitude D610
Precision M20
Latitude D530
Latitude 600M
Precision Mobile Workstation M20