Looking for a Toshiba PA3729U-1BRS Battery? Get it at Laptop Parts, the leading retail shop for all your laptop parts in Nairobi, Kenya
SPECIFICATIONS: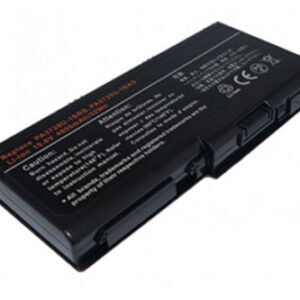 Toshiba PA3729U-1BRS Battery Replace The Following Part Number:
PA3729U-1BAS
PA3730U-1BAS
PA3730U-1BRS
Toshiba Battery Fit With Following Models:
Qosmio X500-10T
Qosmio X500-10X
Qosmio X505-Q830
Qosmio X505-Q832
Qosmio X505-Q850
Qosmio X505-Q860
Qosmio X505-Q870

Qosmio X505-Q880
Satellite P500
Satellite P500-01C
Satellite P500-01R
Satellite P500-025
Satellite P505D-S8934

Satellite P500-026
Satellite P500-ST5801
Satellite P500-ST6821
Satellite P505 Series
Satellite P505-S8940
Satellite P505-S8941
Satellite P505D-S8935

Satellite P505-S8945
Satellite P505-S8946
Satellite P505-S8950
Satellite P505-ST5800
Satellite P505D Series
Satellite P505D-S8930
Get your Toshiba PA3729U-1BRS Battery Kenya and have it delivered to your doorstep in less than 3 hours if you are in Nairobi and within 24hrs for those outside Nairobi. Laptop parts are your trusted and reliable online shop for all laptop parts for all your favorite brands. We have the best replacement Toshiba Battery price in Kenya.